New Event! Plovdiv – The city communicates with the world, and the world explores the city
Want to learn more about the city of Plovdiv and the languages that intertwine its essence?
Have you attended our events, reviewed our materials, and have questions?
This is an event for you!
When?  Junde 5th (Sunday) 2022 from 10:00 WET
Where? In Google Meеt.
*After your registration, you will receive a personal link for the meeting.
Let's talk, learn and explore together. You will find key intersections of discourse, materiality, technology, mobility, uniqueness, identity, and equality in acts of communication across urban and urbanizing contexts.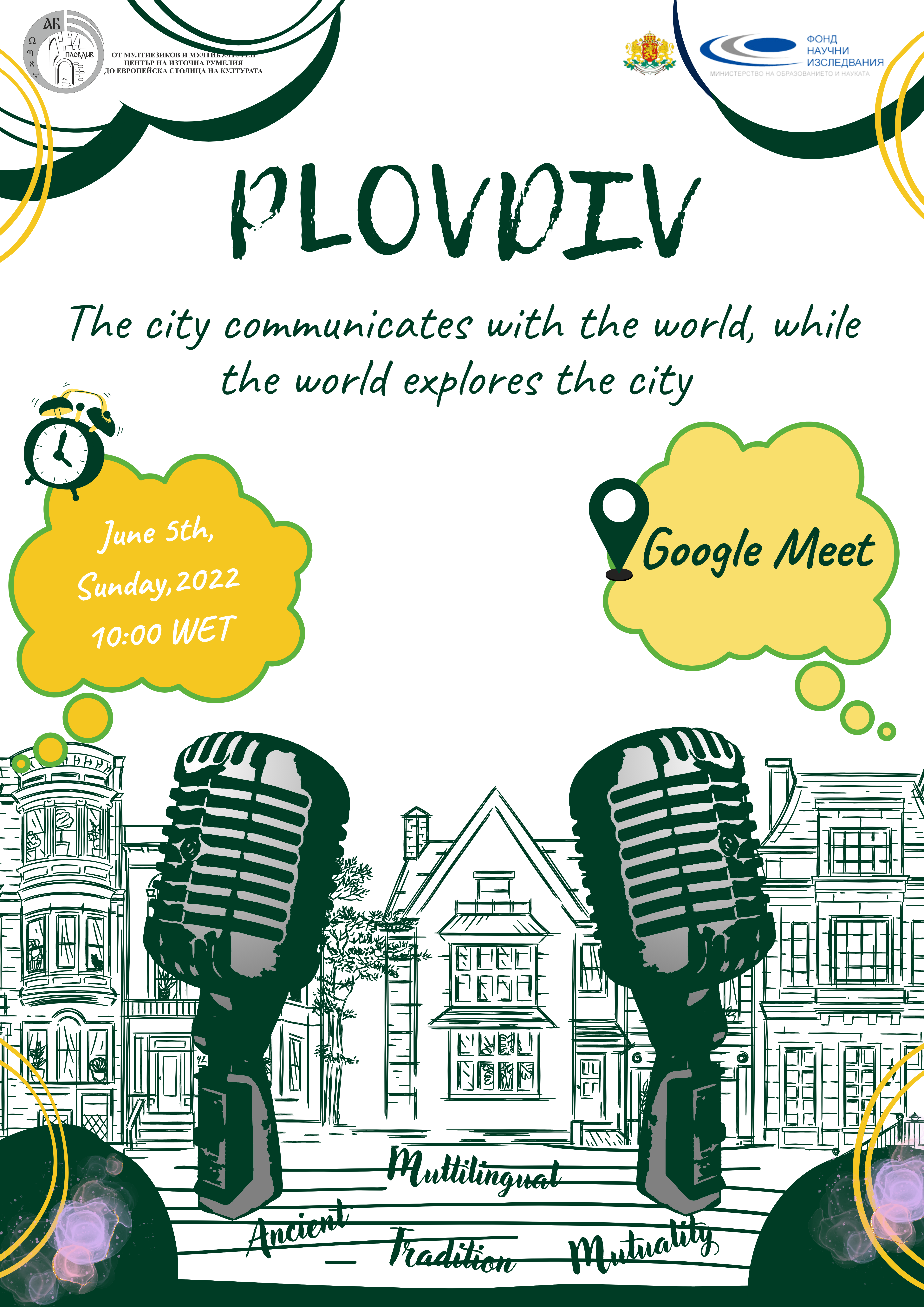 Registration: https://forms.gle/58DeA9V86BMqqTV47.