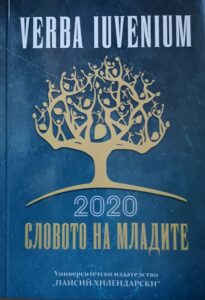 On October 23, 2020 was the premiere of the second issue of Verba iuvenium / The Word of the Youth – The Yearbook of the National Scientific Conference for BA, MA, and PhD Students in Plovdiv.
You can read the full text of the published reports in the section  Current issue.
The materials for the third issue of the Yearbook are currently being collected. The deadline for sending the reports is January 31, 2021 at konferentsiya_plovdiv@abv.bg.